Cabinet Refinishing
Transforming Older Finishes to Look New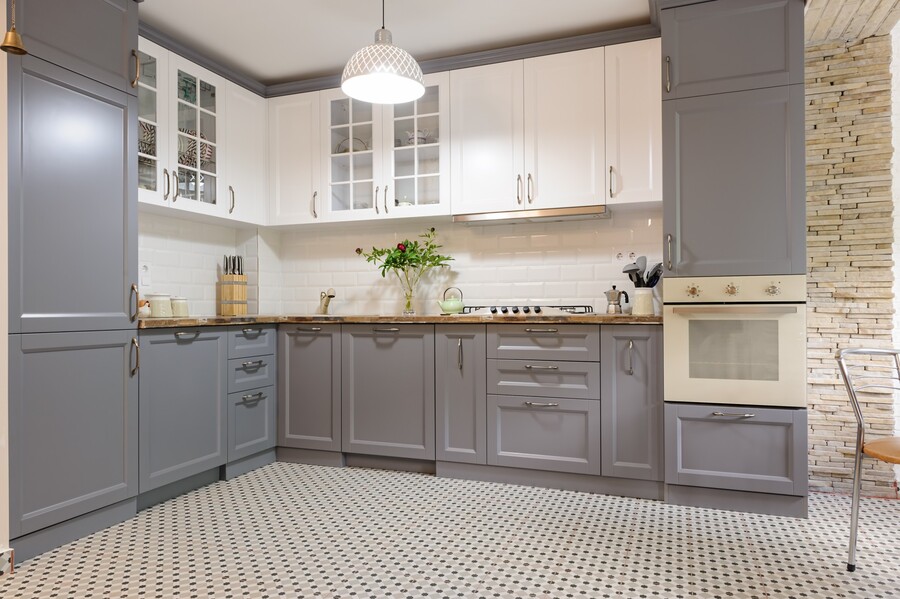 Do your cabinets look drab or outdated? Having your cabinets refinished by Anthony Meggs Painting LLC is a great way to give your space a much-needed face-lift. Anthony Meggs Painting LLC has been helping transform kitchen and bathroom cabinets since 1995. We offer quality cabinet refinishing services at a fraction of the price of refacing them.
---
Call for a FREE Quote
---
★★★★★
"I had my kitchen cabinets painted white and they are like new as if they were always this color. The service was fast, extremely neat with little cleanup left after the job was done. Highly recommend this company for your painting needs"
Marian M.
Why Choose Anthony Meggs Painting LLC for Cabinet Refinishing?
If the quality of your cabinets is good but they are chipped, scratched or simply outdated, you can keep your current cabinet structures, doors and drawers and refinish them for an affordable price and in a new finish that you will love.
At Anthony Meggs Painting, we have a wonderful team that will help transform the look of your kitchen, bathroom, garage or any other cabinets in your home. Cabinet and drawer refinishing offers an inexpensive way to update your space and help you save money for other projects in your home.
Anthony Meggs Painting LLC's Process for Cabinet Refinishing
Our expert staff has been helping homeowners with cabinet refinishing since 1995. We have gained the necessary experience to get the job done right in order to get the best results. Anthony Meggs Painting LLC begins the refacing process by sanding both sides of the cabinet doors and boxes so we have a clean surface to work with. Then, we use a couple of coats of primer to further prepare them for the final step. Last, but not least, we finish the cabinets with a couple of fresh coats of lacquer. See how Anthony Meggs Painting LLC can give your cabinets a new look, call now to learn more about our expert cabinet refinishing services.
Kitchen & Bathroom Cabinet Refinishing Benefits
If your kitchen or bathroom cabinets are worn or outdated, call Anthony Meggs Painting LLC for cabinet refinishing. Having your cabinets refinished comes with many benefits. No matter what look you're trying to achieve, there is a wide variety of options to fit any style. Cabinet refinishing is also a quick and cost-effective way to revamp your cabinets. Anthony Meggs Painting LLC will work alongside you to help you achieve the kitchen or bathroom of your dreams. Call us today to get a fast quote.
---
Call for Fast FREE Quote
---